Data Privacy and Security Initiative (DPS)
The initiative is designed to provide data security and privacy tools and resources alongside expertise to support districts in the region to meet their data privacy and security challenges. A major benefit of this initiative is the increased confidence of school boards, faculties, parents, and students in their district's ability to protect their data. This initiative supports district compliance with New York State's Common Core Reform Act, Education Law 2-d and Part 121 Regulations.
Interview with Ms. Linnette Attai, the founder of Playwell LLC.

An interview was held with Ms. Linnette Attai, the founder of Playwell LLC., TEDx Speaker and author of "Student Data Privacy: Building a School Compliance Program"and "rotecting Student Data Privacy: Classroom Fundamentals" (Summer 2019). Ms. Attai discusses steps for districts to help manage and protect student data. The video below is a preview of different services that the Data Privacy and Security Initiative has to offer. If you are interested in these services please contact your local RIC for more information.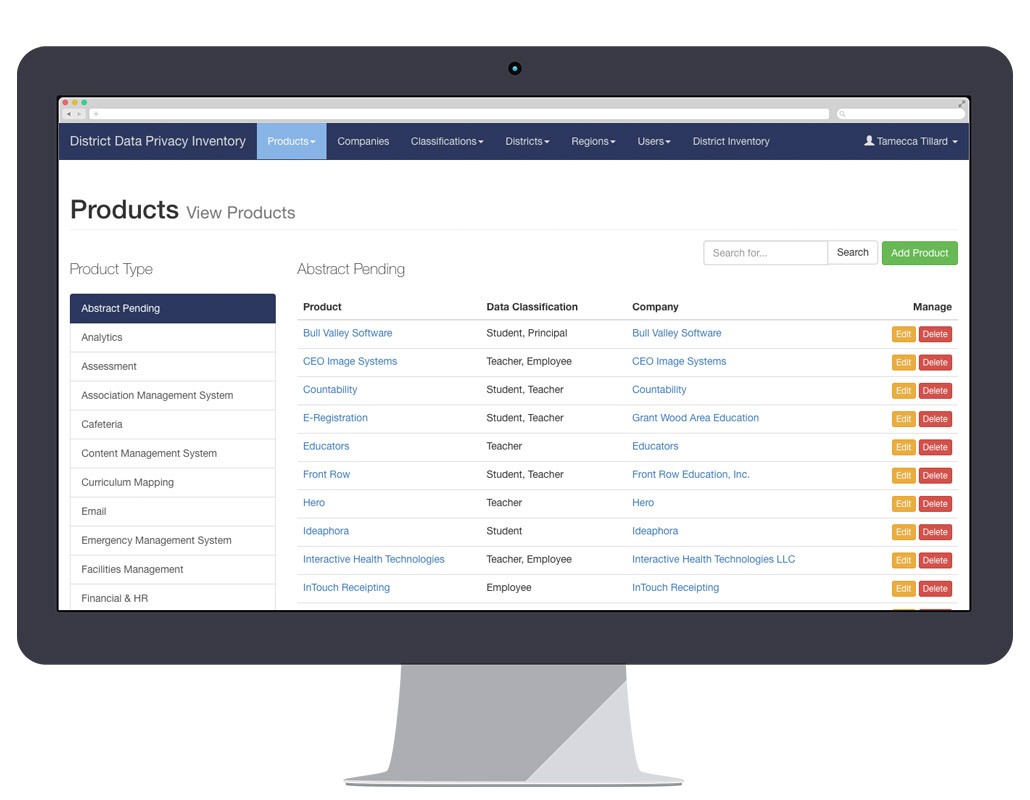 Inventory Tool
Do you know where your district data is? Do you know who is protecting it?
Answer both questions and get control of district data with this web based inventory tool. It simplifies compiling a software inventory and identifies key district staff who need training. The tool links to third-party vendor's software privacy policies and simplifies compliance with the New York State's Parents' Bill of Rights.
Professional Development
Web-based security awareness training that follows a structured outline, including a formal assessment and printable certificate of completion.
Additional materials for instructor-led professional development are also available.
Digital Debriefs
Periodic webinars and interviews with industry leaders on topics related to data privacy and security.
Digital Digests and Digital Blasts
Digital Digests - Quarterly newsletters are available on the topic of data privacy and security featuring current information, effective strategies, best practices, and leadership resources.
Digital Blasts - Timely information as it occurs to keep districts informed of the latest developments in the field.
DPS Optional Services
The DPS continues to grow in response to regional needs.  Listed below are services that are being offered by various RICs across the state.  If you are interested in one of these services please contact your local RIC for more information.